24th February 2020
outting & occasions
Tags:
cofa
,
wedding
6 Comments
Dear Chibi,
When I think of Ray & Steffi, words like 'cute', 'playful' and 'adventurous' come to mind. Maybe it's Ray's never-ageing baby face, or his constant desire to learn random facts; he never seems short on energy or ideas. Steffi's bubbly personality and enthusiasm for whatever Ray throws her way, makes them perfectly suited for each other. I'm so happy the two are finally tying the knot. In the words of Ray.. "IT'S PARTAAY TIME" :D
[Read More]
17th November 2019
outting & occasions
Tags:
wedding
No Comments
Dear Chibi,
Today my dear cousin Michie and Steven tied the knot with a beautiful ceremony and lunch reception held at Park Hyatt Sydney. The ceremony took place in a small outdoor area with the iconic Opera House as the backdrop.
[Read More]
16th November 2019
art & doodles
/
outting & occasions
Tags:
anniversary
,
wedding
4 Comments
Dear Chibi,
It's been 5 amazing years since I married this incredible man. I'm so lucky to call him mine :3
Happy 5 Year Anniversary Hubbiana <3
[Read More]
15th September 2019
outting & occasions
Tags:
wedding
No Comments
Dear Chibi,
On Saturday P-chan attended his first wedding at Curzon Hall, the same venue his mummy and daddy tied the knot almost 5 years ago :) And of course, it's Fiona our celebrant, again. She is everywhere XD. I'm sure this won't be the last time we cross paths. Either way, it was all a little nostalgic :)
Vivien and Yan's wedding took place in the beautiful 'Eternal Garden'. We were standing right at the back but could still see her earrings and necklace glistening under the sun. So pretty!
After the ceremony we took some photos with P-chan in his cute little attire. SO HANDSOME X333
[Read More]
17th November 2018
outting & occasions
Tags:
anniversary
,
wedding
4 Comments
Dear Chibi,
This time every year, the red flowers blooming on our balcony would remind me of our beautiful wedding day 4 years ago. These last couple of years have been the best days of my life, and I feel so lucky and proud to call him my husband.
17th December 2017
19th February 2017
outting & occasions
Tags:
mghs
,
wedding
11 Comments
Dear Chibi,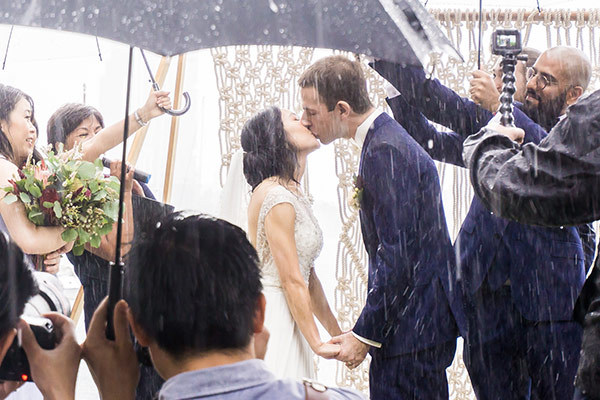 Newway and Alex have been an item for the longest time. Travelling, moving to London, doing long distance.. they've done it all. I'm so happy these two are finally tying the knot and that we get to be a part of their special day.
I've known Newway since High School~ she was the tiniest one in our group, the most creative, the smartest and the fastest (oh can she run with those little legs!) Although she's stronger and tougher than she looks, she'll always be our little Bert. Alex, please take good care of her :3
Despite the thunderstorm and pouring rain, they braved through it all to pledge their lives to each other. Nothing could stop the smiles on their faces. What a beautiful ceremony.
13th November 2016
outting & occasions
Tags:
photobooth
,
wedding
6 Comments
Dear Chibi,
Yesterday it was an absolute delight witnessing James & Stephanie tie the knot :) They held a beautiful intimate wedding at The Atrium at The Grounds of Alexandria. Hubby met James a few years ago at work, and quickly became one of his best mates and friend for life. Hubby often brings up all the silly mischief him and the 'Boisenberg' get up to, and I just know how much of an honor it was for him to be his groomsmen.
Since Hubby was part of the Bridal Party, he had to leave earlier for location shoots. I got to the venue myself via public transport though I did get a bit lost at the station. The Google Maps navigator kept spinning around and I didn't know which way I was facing (lol, fail XD) I eventually found my way thanks to the Pokemon Gym conveniently located at the venue, ahAhaha ;D
20th December 2014
outting & occasions
/
travel
Tags:
honeymoon
,
phuket
,
thailand
,
wedding
5 Comments
Dear Chibi,
Last month, 2 days after our wedding, Hubby and I embarked on our 2 week honeymoon in Thailand! It's now been 3 weeks since our return, so this blog entry is long overdue. It's a little daunting when you have 2000 photos to go through~ but fear not! I have done the hard work and picked out a few to save you bandwidth :D
It was a very fun & relaxing honeymoon~ possibly the most relaxing trip I've had so far. A years worth of wedding planning, anxiety and stress was over… and it was all worth it :)  Just thinking about the wedding day kept me smiling for the entire trip. It was truly an amazing feeling.
Phuket
We flew with Jetstar and arrived at Phuket in the late evening. We couldn't see too much outside since the sunsets pretty early here. It was humid and sticky so we were glad when we arrived at our hotel. Yay for air-con!
Our massive room. Yes…don't mind Chibi, she's just checking Twitter or something ;P
We woke up the next morning to this awesome view. WOAH :D I had no idea we were surrounded by trees.
Beautiful swimming pool right below.
We had our breakfasts at the hotel. The food was simple, but delicious. HOW IS THIS STUFF SO TASTY?! Fruit juice smoothies left and right!
I could lie here all day… What is this paradise? XD
Hi! I'm Chibi Jen. Mummy to P-chan, wife, comic artist, twin and cat owner from Sydney. This is my journal to capture my little daily adventures. More about me >
Topics
Tags
Contact
Email: chibijennifer@gmail.com
Dear Chibi © 2005 - 2021 Chibi Jennifer. Photography by Jaychan. All rights reserved.
Please do not use or republish any photos or written content from this blog. Back to Top