11th February 2018
outting & occasions
No Comments
Dear Chibi,
Another impromptu get-together with these fine ladies + lads :D It can be tricky finding time when everyone is available, so if it's a Sunday morning, it's a Sunday morning!
Coconut mocha~ :D
29th October 2017
outting & occasions
No Comments
Dear Chibi,
Yesterday we spent the evening at Helen's new place in Liberty Grove. The area seems pretty nice and it also has a tennis court. Fong managed to play a bit before heading to a bucks, while Jacky & Jia played for another hour or two. The rest of us relaxed with some cheese, olives & crackers back at home.
6th May 2017
outting & occasions
4 Comments
Dear Chibi,
Pre-dinner drinks @The Barvarian followed by dinner with these fabulous ppl @The Muglan :)
9th April 2017
outting & occasions
4 Comments
Dear Chibi,
Last night Mal invited us over for dinner for our usual catch-up with the girls and boys. Mal's parents prepared a delicious meal for us and we spent the night catching up, eating good food and drinking expired wine (Courtesy of Helen ;D).
Our dear Mal is also turning 30 (It's today!)
I've known Mal since she was 12. We became friends in 8th grade, and she was basically my bestie for most of my High School life. I'm so grateful that after all these years, we still hang out like the old days (minus the studying). Thank you Mal for being the beautiful person you are. I hope you had an amazing birthday and thanks everyone for another great evening :)
19th February 2017
outting & occasions
7 Comments
Dear Chibi,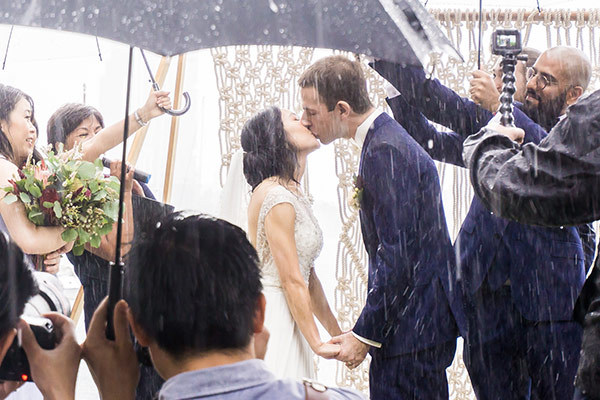 Newway and Alex have been an item for the longest time. Travelling, moving to London, doing long distance.. they've done it all. I'm so happy these two are finally tying the knot and that we get to be a part of their special day.
I've known Newway since High School~ she was the tiniest one in our group, the most creative, the smartest and the fastest (oh can she run with those little legs!) Although she's stronger and tougher than she looks, she'll always be our little Bert. Alex, please take good care of her :3
Despite the thunderstorm and pouring rain, they braved through it all to pledge their lives to each other. Nothing could stop the smiles on their faces. What a beautiful ceremony.
5th February 2017
outting & occasions
8 Comments
Dear Chibi,
Our little Newbert is finally getting married. Yesterday was Newway's Bachelorette Party. When we arrived, we each made our own flower crown which was pretty fun~ except no one knew how to actually make it, and we only had sticky tape to hold it together XD. Nevertheless, some managed to put together some really pretty crowns! I stuck too much tape on mine and it didn't work out. Oh wells, a few flowers on my head it is :'D
16th October 2016
outting & occasions
6 Comments
Dear Chibi,
Today we had lunch at Michelle and Troy's new place for the first time. It's such a beautiful home, and I'm so happy for them :D I know what it feels like spending months house hunting and being disappointed over and over…but I'm glad everything worked out!
We were treated to a delicious home-made Mexican lunch with tacos and burritos (or in my case sung choi bao ;D) After lunch we explored a bit of their neighborhood since it was close to a large park and near the water which was pretty cool.
When we returned we were all so tired so it was time for a sugar hit! After dessert we played some more of 'The Resistance' and as usual the GOOD GUYS NEVER WIN. EVER. *cough* AND MAL IS STILL INNOCENT  :'D Oh man, I was such a terrible spy I cringe just thinking about it now, lol.
Thanks again to Mich & Troy for having us over and for their awesome hospitality :D
13th August 2016
outting & occasions
6 Comments
Dear Chibi,
Winter is almost over, woo! Well at least today was pretty nice :D (I'm still wrapped up in a big fluffy robe as we speak). Kaz & Jia had us over for lunch today, and it was the first time they utilized that nice outdoor alfresco area. Kaz made some pretty tasty rice paper rolls. There was also baked fish, salad, mashed potatoes, chicken nuggets and a bunch of nibbles :D
I swear every time us girls get together, there's some weird as topics that come up…"The earth is flat" and "dead bodies float" were the winners this time.. proudly brought to you by Helen.
After eating, we went back inside for some Chinese tea and some rounds of 'The Resistance'. The game play was exactly the same as 'Avalon'. After a quick google it turns out Avalon is just a variation of The Resistance ~ I KNEW IT! XD As you know, I love playing these types of games so it was pretty fun even though I lost every round. It's hard winning this game when you're the 'good guy' ;D
Another great catch-up! Next one's at Michelle's :D
26th June 2016
outting & occasions
No Comments
Dear Chibi,
I just came back from a fun night catching up with the girls over at Helen's! As per usual, strange, silly, weird and productive conversations ensues. ;D
24th April 2016
outting & occasions
4 Comments
Dear Chibi,
Another great night with the girls + boys! I spent the entire night laughing… and now my jaws hurt. You guys are insane :p
Thanks so much Mal for having us over for dinner :D
Hi! I'm Chibi Jen. A twin, digital producer, comic artist and cat owner from Sydney. This is my journal to capture my little daily adventures. More about me >
Categories
Topics
Latest Comments
Dear Chibi © 2005 - 2018 Chibi Jennifer. All rights reserved.
Please do not use or republish any content from this blog without permission. Back to Top