23rd November 2018
general
Tags:
mghs
No Comments
Dear Chibi,
Tonight after work, Hubby and I went to visit Newway & Alex to meet their adorable little newborn Chloe :D She is 3 weeks old today and is the cutest bub ever *_* She even smiled at Hubby for a second, awwwww. Smile at me Chloe! XD
Precious little baby <3 So glad to see them doing well.
15th October 2018
outting & occasions
Tags:
baby shower
,
bbq
,
mghs
No Comments
Guess who's having a baby?! :D
Dear Chibi,
Yesterday was our little Newway's Baby Shower which was held at Village Green BBQ Area in Breakfast Point. I recognized quite a few faces from her Bachelorette party from a year ago. Hello again!
[Read More]
6th October 2018
general
/
outting & occasions
Tags:
mghs
No Comments
Dear Chibi,
Last night we caught up with this lovely bunch at Billu's Indian Eatery in Harris Park. Nothing quite like spicy on a cold, wet, gloomy night :) It's been a few months since our last hangout and Bert is now pretty huge :D (I CAN FINALLY MENTION THIS ON MY BLOG XD) Can't wait for the Baby Shower next week :)
27th May 2018
outting & occasions
Tags:
mghs
No Comments
Dear Chibi,
Today Newway and Alex invited us over for a fun afternoon session of DIY Pizza :D! I arrived around noon and got really excited upon seeing all the ingredients laid out on the table. So much prep work had been done!
So, making the pizza was pretty easy seeing as Newway already did all the hard work. Firstly we spread the tomato pizza base over Lebanese bread and simply topped it up with whatever we liked. I'm not a vegetarian, but I'm always drawn to vegetarian pizzas because of its vibrant colours. I love pineapples on pizzas…mmm. Once that's done, Newway would pop it into the oven and TADA. Magic happens.
Carzy is all about the cheese. HER WHOLE PIZZA HAD A BILLION LAYERS. We laughed, and joked and teased. Then her pizza came out perfectly. We all started adding more cheese, lol.
Honestly, I was really impressed by how well the pizzas turned out. It actually looks legit and tastes really good!
After our pizza fun, we had home made Panna Cotta for dessert. Oh yummy. I need to make this *_*
Thank you again Newlex for being such amazing hosts and having us over. I had so much fun today!
I wish Hubby was here. I know he would have loved it :)
11th February 2018
outting & occasions
Tags:
mghs
No Comments
Dear Chibi,
Another impromptu get-together with these fine ladies + lads :D It can be tricky finding time when everyone is available, so if it's a Sunday morning, it's a Sunday morning!
Coconut mocha~ :D
29th October 2017
outting & occasions
Tags:
dogs
,
mghs
No Comments
Dear Chibi,
Yesterday we spent the evening at Helen's new place in Liberty Grove. The area seems pretty nice and it also has a tennis court. Fong managed to play a bit before heading to a bucks, while Jacky & Jia played for another hour or two. The rest of us relaxed with some cheese, olives & crackers back at home.
6th May 2017
outting & occasions
Tags:
mghs
4 Comments
Dear Chibi,
Pre-dinner drinks @The Barvarian followed by dinner with these fabulous ppl @The Muglan :)
9th April 2017
outting & occasions
Tags:
birthdays
,
mghs
4 Comments
Dear Chibi,
Last night Mal invited us over for dinner for our usual catch-up with the girls and boys. Mal's parents prepared a delicious meal for us and we spent the night catching up, eating good food and drinking expired wine (Courtesy of Helen ;D).
Our dear Mal is also turning 30 (It's today!)
I've known Mal since she was 12. We became friends in 8th grade, and she was basically my bestie for most of my High School life. I'm so grateful that after all these years, we still hang out like the old days (minus the studying). Thank you Mal for being the beautiful person you are. I hope you had an amazing birthday and thanks everyone for another great evening :)
19th February 2017
outting & occasions
Tags:
mghs
,
wedding
7 Comments
Dear Chibi,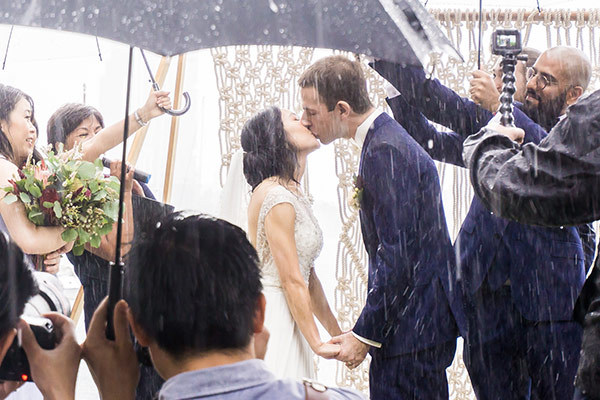 Newway and Alex have been an item for the longest time. Travelling, moving to London, doing long distance.. they've done it all. I'm so happy these two are finally tying the knot and that we get to be a part of their special day.
I've known Newway since High School~ she was the tiniest one in our group, the most creative, the smartest and the fastest (oh can she run with those little legs!) Although she's stronger and tougher than she looks, she'll always be our little Bert. Alex, please take good care of her :3
Despite the thunderstorm and pouring rain, they braved through it all to pledge their lives to each other. Nothing could stop the smiles on their faces. What a beautiful ceremony.
5th February 2017
outting & occasions
Tags:
flower crowns
,
hens night
,
mghs
,
pool
8 Comments
Dear Chibi,
Our little Newbert is finally getting married. Yesterday was Newway's Bachelorette Party. When we arrived, we each made our own flower crown which was pretty fun~ except no one knew how to actually make it, and we only had sticky tape to hold it together XD. Nevertheless, some managed to put together some really pretty crowns! I stuck too much tape on mine and it didn't work out. Oh wells, a few flowers on my head it is :'D
Hi! I'm Chibi Jen. A twin, digital producer, comic artist and cat owner from Sydney. This is my journal to capture my little daily adventures. More about me >
Categories
Topics
Latest Comments
Dear Chibi © 2005 - 2018 Chibi Jennifer. All rights reserved.
Please do not use or republish any content from this blog without permission. Back to Top