25th April 2016 at 11:38 pm
Dear Chibi,
Today we had a BBQ with the uni guys over at Blaxland Riverside Park. Not sure if it's due to the public holiday (or if this is just the norm XD) but there were sooooOOo many people! Good thing Ray arrived early to save us a spot near the waterfront :D
It was a really really nice day! Somps and Dong also brought Yuki along so we spent a lot of time playing with her. To my surprise, I wasn't afraid of Yuki at all this time :O I even took her for a walk (or more like she took me for a run :P)
MZ brought his camera too, so we all had some fun playing with one of his lens. It has a very soft, filtered effect. Pretty funky!
Oh so old school 8D
Gourmet sausages anyone?
Our seating area was not really sheltered… so we end up semi-migrating to the shady spot on the ground XD
Yaaaay, my first proper photo with Yuki without feeling terrified :'D I think I've levelled up!
Hubby and Burpy played some frisbee over at the grassy area. I quickly realised how scared I am of flying objects. And I can't catch to save my life, so… frisbee is a bad combo for me :P Maybe one day after I learn to swim, I can overcome my fear of getting hit by a ball or object.
Yuki sure is popular~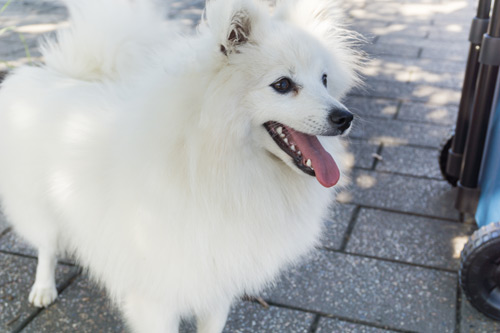 Like Somps says… we have more photos of the dog than of her owners ;D
Thanks for the great time everyone, and to those who brought in the food, drinks, utensils etc! What a relaxing day : )